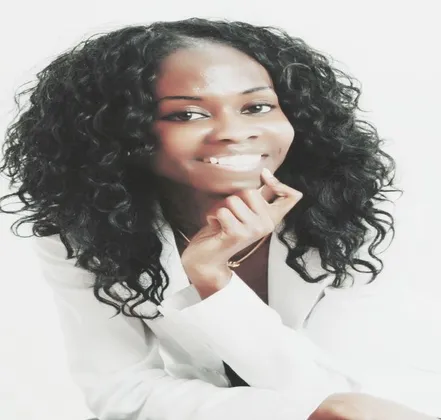 Dr. Sylvia Krow - Founder and CEO of Integrated Counseling Center & Consulting Services (ICCCS)
Dr. Sylvia Krow is a passionate and dedicated professional in the field of social services and mental health counseling. With over 15 years of extensive training and experience, she has honed her skills and expertise to help individuals, couples, and families from diverse cultural backgrounds and age groups.
Dr. Krow's journey into the mental health field began with a deep-rooted passion for helping others. From her early years, she recognized the profound impact that social services and human connection can have on people's lives. This realization inspired her to pursue a Bachelor's degree in Psychology at Spelman College, where she delved into the complexities of human behavior and the importance of mental well-being.
Driven by her desire to make a lasting difference in people's lives, Dr. Krow continued her academic pursuits, earning a Master's degree in Clinical Mental Health from Mercer University. Equipped with a solid foundation in counseling theory and practice, she embarked on a mission to provide compassionate and effective support to those in need.
Recognizing the need for a holistic approach to mental health, Dr. Krow pursued a doctoral degree in Human Services and Social Work at Walden University. This educational journey deepened her understanding of the intricate relationship between social factors and mental well-being, emphasizing the significance of a comprehensive approach through the healing process.
It was through her extensive experience working in inpatient psychiatric hospitals, residential treatment facilities, and substance abuse programs that Dr. Krow developed her integrative approach to counseling. Drawing from a range of therapeutic modalities and creative arts, she tailors her interventions to meet the unique needs of each client. Dr. Krow believes in the power of identifying individuals' full potential and strengths, using them as catalysts to guide them toward a place of healing and growth.
In establishing the Integrated Counseling Center& Consulting Services (ICCCS), Dr. Krow's vision was to create a space that fosters personal transformation and empowers individuals to lead balanced, healthy lives. She understands that healing is a multi-faceted journey, and her practice reflects this by offering a range of services to address the diverse needs of her clients.
Moreover, as a firm believer in the significance of spirituality in the healing process, Dr. Krow offers Faith-Based Counseling for those who wish to explore challenges through a spiritual or Bible-based modality. This approach recognizes the vital role that faith and spirituality play in the lives of many individuals, providing an additional avenue for growth and self-discovery.
Dr. Krow's commitment to excellence is evident in her professional credentials. She is a member of the Georgia Licensed Associate Professional Counselor (LAPC) and holds the distinction of being a National Credentialed Counselor - Board Certified. Furthermore, her dedication to serving in times of crisis is demonstrated through her role as a Red Cross Disaster Mental Health Counselor, offering vital support during challenging circumstances. Dr. Krow's expertise also extends to the realm of telehealth counseling, as she is a Board Certified Tele Mental Health Counselor, providing accessible care for those unable to attend in-person sessions.
With her unwavering passion for the social service and human service field, Dr. Sylvia Krow continues to make a meaningful impact on the lives of individuals seeking healing and personal growth. Her guiding principle is to be an instrument in leading others to a place of profound transformation. By leveraging her knowledge, skills, and compassionate approach, Dr. Krow remains steadfast in her commitment to helping clients navigate their unique journeys and embrace lives of wholeness and purpose.
Education:
Bachelors Degree in Psychology- Spelman College
Masters Degree in Community Counseling- Mercer University
Doctoral Degree in Human Services/Social Work- Walden University
What do you enjoy doing in your spare time?
Sylvia enjoys traveling, movies, interior decoration, event planning, working with youth through the use of creative arts (i.e. dancing, drama, mime) and values being able to engage in self-care
Why is access to mental health services important?
Being able to have access to mental health services can improve one's quality of care and overall wellbeing.
Member of GA LAPC
National Credentialed Counselor
Master Addiction Counselor
Red Cross Disaster Mental Health Counselor
Board Certified Tele Mental Health Counselor
Certified Child and Adolescent Trauma Professional
Certified Professional Counselor Supervisor